Personal Injury
Solicitors
Representing our clients with Professionalism, Empathy and Integrity.
Dedicated & Specialist
Personal Injury Law Firm
We fight to ensure that you receive the best possible treatment for any ongoing medical conditions arising as a result of your accident.
Under the Personal Injuries Assessment Board Act 2003, anyone who has been injured by the carelessness of another party is entitled to make an application for compensation through the Injuries Board, with the exception of claims made for medical negligence. While you need not instruct a solicitor to make a claim, having an experienced solicitor on your side can help to ensure your application fully details the nature of your condition and personal injury expenses you have already incurred or you expect to incur in the future.
Damien Cashell, Court Solicitor, offers experienced advice and representation for injured persons and their families throughout Kerry and beyond. We understand the entire processes of the Courts. We strive to create an approachable atmosphere where you can feel comfortable discussing your claim with our solicitor who will work collaboratively with you throughout the process.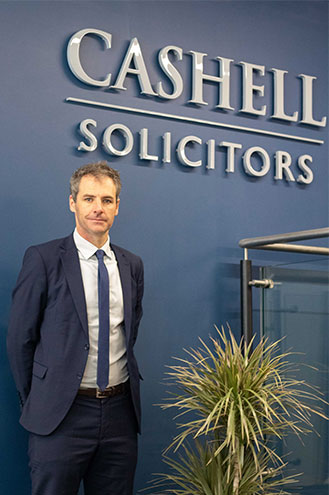 Damien Cashell, Court Solicitor
We assist clients who have suffered as a result of:
Road traffic accidents.
Slip-and-fall accidents.
Accidents in public places.
Injuries sustained in the workplace.
Occupational injuries or stress.
Head and brain injury.
Severe back and spinal cord injury.
Medical negligence.
Other accidents and injuries.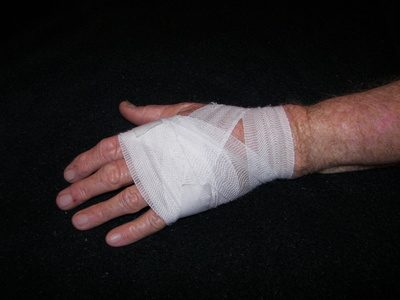 If your claim is refused or the amount of compensation proves too little to cover all of your needs, we can seek authorisation to take your case before the Circuit Court or before the High Court for clients requiring compensation for past and future expenses.
If you or your family member has suffered a serious personal injury then speak with our experienced court solicitor today.
*In contentious business, a solicitor may not calculate fees or other charges as a percentage or proportion of any award settlement.
PROTECTING AND GUIDING YOU
Do You Have A Legal Emergency?