Divorce and Family Law
Solicitors
Representing our clients with Professionalism, Integrity, and Empathy.
Cashell Solicitors works with you when dealing in divorce, children issues, mediation and family law arbitration. We know that the breakdown of your marriage, civil partnership or long term relationship is one of the most unhappy events you will ever have to face.
At Cashell Solicitors we know that how you deal with that breakdown is crucial to your future happiness and we aim to make your divorce or the breakdown of your relationship as stress-free as possible. Our role is to protect what is most important to you: your children, your property, your standard of living and your relationships with other family members.
With that in mind we offer a variety of services and flexible pricing to meet your individual needs.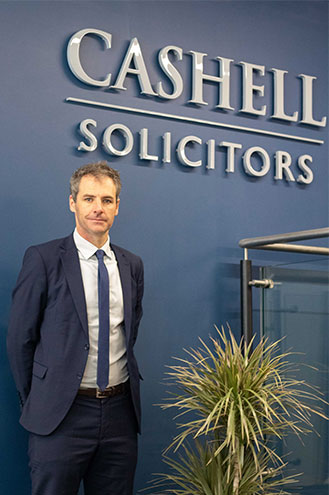 DAMIEN CASHELL. FAMILY LAW SOLICITOR
PROTECTING AND GUIDING YOU
Do You Have A Legal Emergency?
Contact John Cashell, Court Solicitor or Damien Cashell, Court Solicitor. For immediate contact with our Court Solicitors please call John 24/7 on 083 1307653, Damien 24/7 on 087 3616981, or contact us online. We also offer our services in Polish.