Expert Litigation 
Solicitors
Representing our clients with Professionalism, Empathy and Integrity.
Litigation
Litigation is the method of resolving disputes or claims between individuals, companies and other bodies. Generally such matters fall into two categories. One is based on a contract being an agreement between two or more parties and the other is based on a civil wrong caused by one party to another either deliberately or negligently. The range of disputes can vary from the purchase of defective items to a multi-million euro claim arising from penalty clauses in a building contract. Civil wrongs include cases of personal injury and damage to property or reputation.
Here are just some of the things our experienced team can help you with:
Consumer disputes.
Boundary disputes.
Penalty clause disputes.
Educational disputes.
Licensing Act disputes.
Defamation / damage to reputation.
Personal Injury.
Damage to Property.
If you are in a dispute with another individual or company we can advise you on the chances of success and the possible value of your claim. We can negotiate on your behalf and if necessary commence or defend proceedings.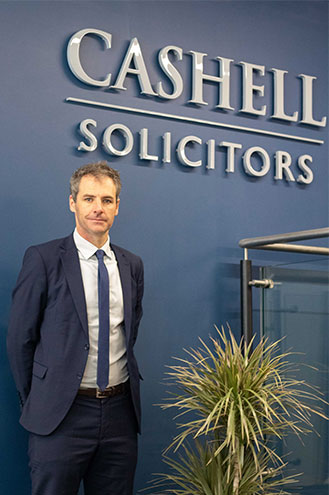 DAMIEN CASHELL, SOLICITOR
PROTECTING AND GUIDING YOU
Do You Have A Legal Emergency?